Taco Bell Net Lease Properties For Sale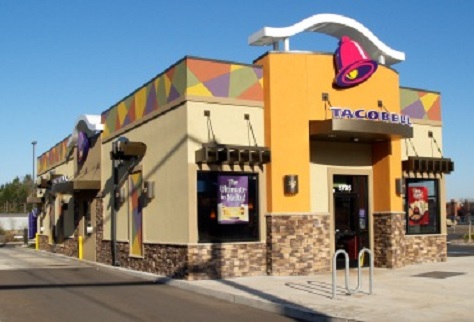 We want to bring to the attention of Triple Net Lease Property investors that there are numerous tenants to choose from in Florida. There are Owners of properties with Tacos Bell, 7-Eleven, Dunkin Donuts and Walgreens who are ready to sell.
The Taco Bell net leased property tenant in Florida can be a gem. Investors will see many of these Triple Net Investments with anywhere from 2,100 to 3,000 square feet of building. This type of investment vehicle will normally need about 1 acre or slightly less property to sit on.
A fine point to bring up about investing in Florida Commercial Properties is to look into purchasing a net-lease property. These NNN Investments generally put the significant financial costs and operating responsibilities on the tenant. This type of property ownership allows the owner – landlord to be relieved of maintenance, property taxes and insurance costs.
The advantage of having the Taco Bell net leased tenant is that as being the landlord, you realize the actual store normally gets plenty of customers. In these economic times, having a tenant who is making a profit leaves every doubt that they will leave at that location.
It is important to make the point in which the Taco Bell Company franchises the majority of their net lease properties restaurants. As the investor, the ideal lease arrangement is to have a 29 year net lease with rent bumps paid consistently every 5 years.
The Company of Taco Bell is a chain of fast-food restaurants with numerous locations in Florida. This Taco Bell tenant prepares a wide variety of Mexican cuisine to serve to customers.
The strength of having Taco Bell as a net lease property tenant is that they are a subsidiary of Yum! Brands, Incorporated. This happens to be one of the world's largest fast food restaurant companies in terms of locations. They have more than 40,000 restaurants in over 125 countries. The Yum! Brands, Inc. has had global sales to hit $13 billion or more. Yum! Brands is a publicly traded company (NYSE: YUM) with a recently reported Standard and Poors – S&P Credit Rating of BBB. Yum! Brands operates and franchises some of the largest net lease property tenants which are KFC, Taco Bell, as well as WingStreet.
Florida Commercial Properties For Sale
If you are seeking a Florida commercial property, then feel free to contact us now.
O'Reilly Commercial Realty LLC
Patrick O'Reilly
Phone: (352) 237-2222
Email: OreillyCommercialRE@gmail.com