Starbucks Triple Net Lease Properties For Sale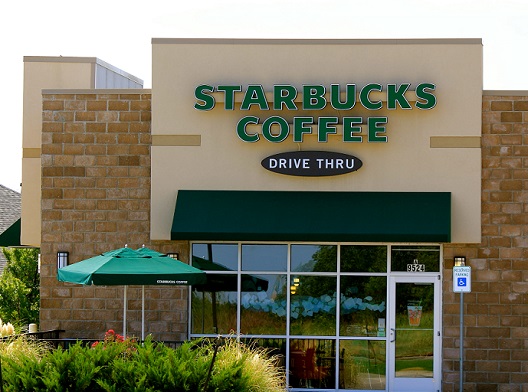 This page is suited for those who are interested in buying a Starbucks Coffee Net Leased Property for Investment. Many Commercial Property Investors, REITs, etc. seek investment properties with excellent visibility and access.
There are many reasons these Starbucks Net Lease Properties are attractive, for one they generally function with the 10 or 20 year net lease. This could change given if the investment property is only a double net (NN) or our favorite the triple net lease property (NNN). The practice of purchasing commercial properties with rental increases every five years are another positive attribute.
Starbucks Net Lease Property Tenant
The Starbucks Company has over 11,000 locations in the United States alone.  Starbucks locations are normally located in both urban and suburban areas of Florida. These Starbucks Triple Net Lease Investments see quite a bit of action. They sit at prime locations which allow the Tenant to take advantage of other traffic generators. Think about your drive to the office or the retail shopping centers and you will more than likely see a Starbucks Commercial Property positioned on that commuting side of your traffic pattern.
Starbucks Corporation (NASDAQ: SBUX) is an international coffee and coffee house chain based in the city of Seattle, Washington. Investors relish the idea of having Starbucks as a net leased tenant as it is the largest coffee house company in the world.
The Starbucks property sites sell drip brewed coffee, all types of espresso based hot drinks, as well as other hot and cold drinks. They do now sell other items rather than just coffee beans and drinks. Starbucks has gotten into the food market with salads, cold sandwiches and hot panini, pastry, and snacks.
The majority of commercial real estate investors will love the Starbucks Net Lease Property. The Tenants with strong brands, stable financials, as well as sitting at a prime location make for an appealing opportunity.
Commercial Properties For Sale in Florida
Those of you who want to buy a Starbucks Coffee net lease property to add to your investment portfolio can contact us. Our team can find the right Starbucks Net Leased Property in Florida to fit your needs. We focus on the sale of Florida Triple Net Lease Properties and multifamily investment property portfolios.
Contact us for Commercial Properties For Sale in Florida.
O'Reilly Commercial Realty LLC
Patrick O'Reilly
Phone: (352) 237-2222
Email: OreillyCommercialRE@gmail.com
Net Lease Properties Tenants
Applebees
Aldi
7- Eleven
Ashley Furniture
Aaron's
Advance Auto Parts
Arby's
Aspen Dental
AT&T
Autozone
Avis
Babies "R" Us
Bank of America
Banco Popular
Bank United
Barnes & Noble
BB&T
Bebe
Bed Bath & Beyond
Best Buy
Big 5
Big Lots
BJ's
Blockbuster
Bob Evans
Bojangles
BP
Bridgestone
Buffalo Wild Wings
Burger King
Burlington Coat Factory
California Pizza Kitchen
Capital One Bank
Carrols Restaurant Group
Carrabba's Italian Grill
Chase Bank
Cheesecake Factory
Chevron
Checkers
Chili's
Chipotle
Circle K
Citibank
Citizens Bank
Compass Bank
Costco
Cracker Barrel
CVS
Dairy Queen
Darden Restaurants
DaVita
Denny's
Dollar General
Dollar Tree
Dunkin Donuts
Domino's Pizza
Einstein Bros. Bagels
Exxon Mobil
Family Dollar
Flowers Foods
FedEx
Foot Locker
Fred's
Food Lion
Fresenius
Fresh & Easy
Gamestop
Goodyear
Guess
Hobby Lobby
Gap
Hardee's
H&R Block
Hhgregg
IHOP
Home Depot
J.Crew
Jiffy Lube
Jack in the Box
JC Penney
Jos A. Bank
KFC
Key Bank
Kindercare
Kmart
Kohl's
Kroger
Logan's Roadhouse
Macy's
Lowe's
Mattress Firm
McDonald
Men's Wearhouse
Napa Auto Parts
Nordstrom
Office Max
Office Depot
O'Reilly
Olive Garden
Panera Bread
Publix
Papa John's
Pep Boys
PetSmart
Pier 1 Imports
Pizza Hut
Petco
PNC Bank
Polo Ralph Lauren
Popeyes
Publix
Radio Shack
Red Robin
Red Lobster
Rite Aid
Ross Stores
Ruby Tuesdays
Sherwin-Williams
Sonic
Sprint
Staples
Starbucks
SunTrust Bank
Taco Bell
TD Bank
Target
Texas Roadhouse
Tiffany
TJ Maxx
T-Mobile
Valero
Verizon
Wachovia
Wawa
Walgreen
Wal-Mart
Wells Fargo
Winn-Dixie
Wendy's
Yum! Brands
Whole Foods