Sell My Florida Commercial Real Estate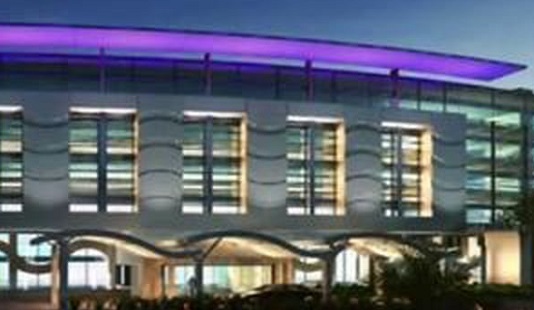 You might have already anticipated being a net seller this year. So with that being said you can contact us to sell your Florida Commercial Real Estate at this time. We have our REIT Investors as well as Private Investors searching now for a strategic piece to their Investment Property Portfolio. Your single piece of land, apartment complex, net leased property or other types of properties can be that specific piece which they desire.
Private Investors Buying Florida Commercial Properties
You might just want to only provide Private information after you see a qualified Buyer presented. You might say that I want to "sell my Florida Commercial Properties". However first you may want a Confidentiality agreement (CA) or a Non-disclosure agreement (NDA) signed before you give too many details. That is fine if you want a private sale as you maintain your confidential instructions upon releasing additional information.
Marketing Your Commercial Property
We do realize that some Sellers may say "sell my Florida Commercial Real Estate" and want our Company to market your Property all across the Globe. This will process an unveiling of your premier property all over the Internet and placed in front of thousands of qualified Buyers.
Sell Your Net Lease Property
Also you are not required to want to sell only credit tenant leased properties with a family household Brand name. Your property does not have to have a net lease tenant such as Walmart, TD Bank, McDonald's, Taco Bell or other credit tenants. Many Investors do not require a credit tenant to purchase Florida Commercial Properties.
Sell My Florida Land
Now let's go with the Sellers who have 1 to 3 acres Lots or larger parcels of Land for sale. Your Lot does not have to be already cleared. It does not need to be close to major centers, or to the downtown portion of a large City. Developers and Investors can see around those situations if they can foresee a Significant ROI (return on investment) potential. These Investors seek to further bolster their positions in the Florida Commercial Real Estate Market.
Sell Florida Commercial Properties
We have particular Investors with a desire for opportunities in the multifamily sector. If your apartment building is a distressed property, contact us to alleviate any problems you are having selling. The areas of South, Central and North Florida appeal to many of our Investors. Obviously if you property is distressed or even in Foreclosure, your current Cap Rate might not be at the level it could be. So don't let that stand in your way of selling that Florida property ownership.
Are you are having a difficult time with your exit strategy? Contact us now to sell your Florida Commercial Real Estate so we can launch a property description immediately to our Buyers.
Contact information:
O'Reilly Commercial Realty LLC
Patrick O'Reilly
Phone: (352) 237-2222
Email: OreillyCommercialRE@gmail.com