Sell My Commercial Property in Florida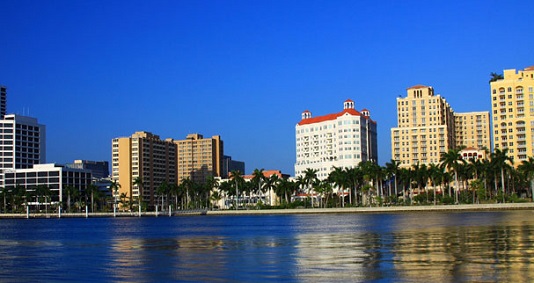 We realize that owning numerous commercial properties can be hectic. You may have some properties which are very easy to manage. Your might some some Triple Net Lease Investments with zero landlord obligations. Then again you might just want to sell your Florida Commercial Real Estate and relax for awhile.
Another reason that people seek to sell their Commercial Property is that it no longer brings in the income which you require. Maybe you have problem tenants and want to sell. We also see some property owners are in need of an excessive amounts of repairs. If you are not ready to invest more time and money into a property well it could be time to sell. So if it is time to sell and move on well we are prepared to assist you with a fast, no hassle closing.
Large Groups of Buyers Ready to Buy Properties
Our Company has plenty of REIT (real estate investment trust), Institutional buyers as well as private investors. They groups are actively pursuing investing in Florida Commercial Real Estate. It is not difficult as we are able to reach the right fit for you with such a wide range buyers.
Is your Commercial Property in a Premium Location?
We recognize that there have been selling trends whereas even the most premier commercial property has taken several months or years to sell. That is a reason that we have compiled our List of Buyers who will purchase your properties even if they are not in the heart of a large City. The old traditional approach with some brokers is to just list your property and put a sign out and wait. We can take a more active approach with our marketing tools.
Selling Your Commercial Real Estate in Florida
We will also find a situation which gives you the most benefits. We won't just assume that you want or need all cash at closing. There are plenty of narratives where sellers can receive cash at closing at monthly payments through seller financing. You can meet with your CPA and they might suggest such a process to save you from an incredible capital gains bill at once.
We will ask question to help you sell your property and to determine your goals once you sell it. We will assist you if you just want out of your current property and want something easier to manage. Also if that is the the case then we will discuss whether a 1031 Exchange will be the smartest decision for you at this time.
Sell My Commercial Property
Our goal is to find the best possible outcome for you, the seller. We recognize that each seller is different with a wide variety of reasons for selling. Some sellers really just want some advice on whether they should sell or how to sell their commercial property quickly. We can offer suggestions and ideas to prevent you from missing out on the best sales price.
Our Large Group of Buyers seek the various types of Commercial Property.
Net Lease Investments
Hotels & Motels
Retail Properties
Shopping Malls
Strip Centers
Restaurants Buildings
Office Buildings
Medical Office Buildings (MOB)
Government Buildings
Warehouses
Industrial Properties
RV Parks and Mobile Home Parks
Marinas
Distribution Centers
1 to 3 Acres of Land for Development
Large Plots of Land
Commercial Property Foreclosure
Multi-Family Apartments
Farms and Ranches
Contact information:
O'Reilly Commercial Realty LLC
Patrick O'Reilly
Phone: (352) 237-2222
Email: OreillyCommercialRE@gmail.com