Report Ranks Miami & Fort Lauderdale at the Top for Retail Properties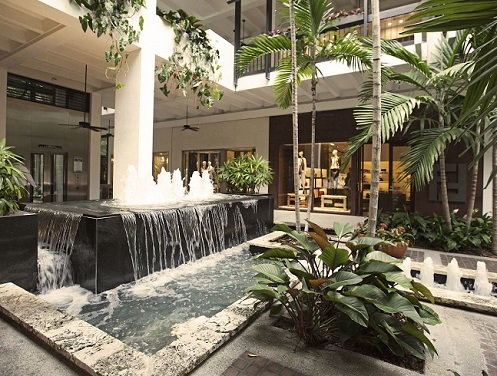 The newest report came out with South Florida at the top for Retail Property Investments. The South Florida Commercial Real Estate Investments are showing poise in the market place. Investors are seeing the results which they searched for from their net lease property investments.
We see many parts of the Country still battling to close commercial property deals. There are still numerous retail store closings as more and more shoppers are going online for deals. With that being said the recent Ten-X's Retail Market Outlook is quite bright and sunny for South Florida.
Their new published report has Miami as the top long-term investment property on the "buy" market. Their data is based on the demand from Commercial Investors. The next on the List are Fort Lauderdale, Houston and Austin. After that is one of our other favorite areas for commercial real estate and that is Tampa Bay.
One example is the Bal Harbour Shops luxury retail address. This Commercial Property will be building an additional 340,000 square feet. The Whitman Family Development has owned these exclusive Retail Properties for over five decades. Bal Harbour is a beautiful area just north of South Beach (Miami).
The Bal Harbour Shops currently sits with approximately 511,397 square-feet of luxury retail space for lease. They are getting prepared for a $400 million makeover. We read recently that Whitman Family Development had plans for the Bal Harbour Shops. They are the owner and commercial property developer of that 52 year-old outdoor Luxury Retail Mall. Their Miami Florida trophy property will see the new developments soon to the open-air shopping center.
The overall area of Miami had seen retail vacancies dropped by about 0.05% to approximately 5.7$ at the end of 2016. Of course not all lease pricing are similar to the Bal Harbour Retail Shops as Miami rents averaged about $23.36. These lease prices are expected to get up to about $25.79 by 2020, according to that Ten-X report.
So we you see that overall, retail vacancies were about 9.9 percent nationwide at the end of 2016. Those are projected to remain at that level in 2020 for Retail Commercial Real Estate.
Contact us to purchase or sell Florida Commercial Properties.
O'Reilly Commercial Realty LLC
Patrick O'Reilly
Phone: (352) 237-2222
Email: OreillyCommercialRE@gmail.com