North Miami Beach Commercial Property has proposal for Multifamily Development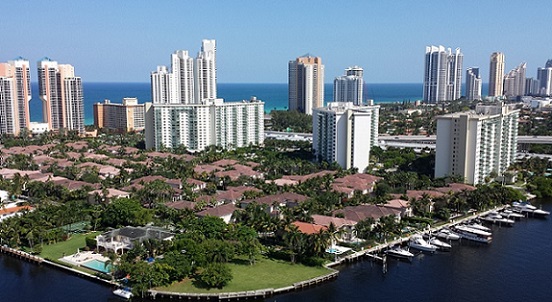 There is a Florida development group which purchased a warehouse in North Miami Beach. They paid approximately $8.3 million for the Commercial Property. They have legitimate plans for the improvements to have apartments and ground-floor retail.
Commercial Property Developers Plan for a New 400 Multifamily Site
The partnership known now as CK Prive Group 164 LLC, is a joint venture between CK Holding Group and Prive Land Banking. This Florida Group of Developers attained the 1.96 acre site from Commercial Developers. This commercial property transaction did include $4 million in seller financing.
North Miami Beach Commercial Property Sellers
Our sources found that the Miami – Dade County property records show more on the Sellers, Commercial Developers. This was a North Miami Beach based commercial real estate partnership, which sold the warehouse. There were Partners which included John and Rhoda Kurzman, Gerard Berkell, and Hannah Lennard. These Commercial Property Investors signed the deed transfer of ownership. The North Miami Beach Company had paid $600,000 for the property back in 1984.
Searching for Florida Commercial Property
The search for a piece of property for the developers came up in North Miami Beach. This property is presently a 35,538-square-foot warehouse that was built in 1969. This Florida Property happens to be divided from Biscayne Boulevard by the railroad tracks. It sits about 30 blocks south of the prestigious Aventura Mall.
The property shows that it had a massive increase in value. The Commercial Property sellers gained an advantage as the impact of the rezoning of parts of North Miami Beach. The rezoning happened recently in 2015 to allow for greater height and mixed-use commercial property development.
Aventura sub-market for Commercial Property Development
The buyers said they planned to build about 400 apartments and ground-floor retail on the site.
Javier Rabinovich, CEO of Prive Land Banking has been quoted as saying "This purchase is an important step toward delivering additional residential and retail offerings in the growing Aventura sub-market, one of the most desirable locations in Miami for both living and working,". He also mentioned "The property will satisfy the increasing demand to generate new activity in Aventura – North Miami Beach, and we look forward to introducing the development plans in the near future."
This happens to originate after The CK Prive Group acquired two properties at Northeast 163rd Street and Biscayne Boulevard in 2015. They partnered on the redevelopment of the Dean's Gold strip club site. That purchase was for a separate mixed-use North Miami development.
Aventura Office Condos For Sale
The Commercial Real Estate developers just launched sales for Forum Aventura, an office condo proposed at 19790 West Dixie Highway. The Forum Aventura will provide the perfect working environment for businesses in the financial services, attorney, accounting, entrepreneurs as well as other industries. The Investors who buy office space at Forum Aventura should see it as a terrific investment opportunity. We have seen that Aventura's office space occupancy is always close to 100%.
Aventura real estate investors and developers CK Holding Group and Privé Land Banking said they partnered to purchase the 2.2-acre development site at 2355 Northeast 163rd Street, at the northeast corner of U.S. 1 and Biscayne Boulevard and 163rd Street.
Miami Architecture
Arquitectonica is designing the Dean's Gold site and the planned Forum Aventura project. Arquitectonica is an international architecture, interior design and urban planning corporation. They are headquartered in Miami, Florida. Their main office there is in the Coconut Grove neighborhood, with offices in ten other cities throughout the world.
Contact us to buy or sell Commercial Properties in Florida.
O'Reilly Commercial Realty LLC
Patrick O'Reilly
Phone: (352) 237-2222
Email: OreillyCommercialRE@gmail.com