NNN Commercial Properties For Sale and Non Recourse Loans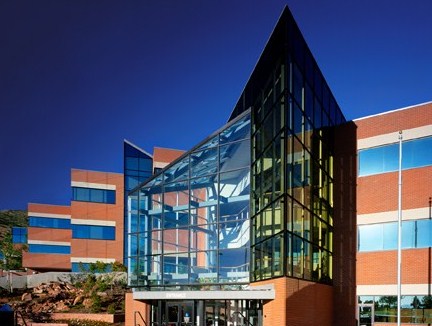 Salt Lake City, Utah – Today we have NNN Commercial Real Estate information on Non Recourse Loans and Net Leased Office Buildings. We have information on Lexington Realty Trust, a real estate investment trust (REIT). This real estate investment trust has recently obtained a $37 million Non Recourse Loan. This Non Recourse Loan is in first position for mortgage loans. This Net Lease Funding was secured by an Office Building that is situated in the University of Utah's Research Park. This Net Lease Investment is located in Salt Lake City, Utah.
Commercial Properties For A REIT
Lexington Realty Trust is a (REIT) real estate investment trust which currently invests in, owns and manages commercial properties that are net leased to major corporations throughout the United States. These NNN Commercial Properties Owners provide investment advisory and asset management services to investors in the net lease property market. NNN Commercial Real Estate is attractive for Investors as with a net lease, all or most, property operating expenses, such as insurance, commercial real estate taxes, utilities, maintenance and repairs are generally paid by the net lease tenants. Their NNN Investment Property portfolio is very well diversified with property types, various geographic location, net lease terms and tenant industry focus. They currently are a fully-integrated self-administered real estate investment trust and they own a multi-billion dollar nationwide NNN Investment Property portfolio.
Non Recourse Loans for Commercial Properties
The Utah NNN Commercial Real Estate investment is currently net leased to the University of Utah. This NNN Investment Property, owned by the Lexington Realty Trust REIT, consists of a leasehold interest with a remaining term of approximately 18.3 years. The recent Net Lease Funding was drawn up with the Non Recourse Loan having an attractive interest rate which is a fixed rate of 5.527%. This Non Recourse Loan fully amortizes over a 18 year term. This allows the NNN Investment Property Owner to benefit from the net lease term and the Non Recourse Loan term coinciding with each other. This Utah Net Leased Property was previously free of any NNN Commercial Real Estate Loans.
This University of Utah Research Park was created in 1970, and consists of about 318 acres of Utah land. This Office Building for collateral for Net Lease Funding is approximately 295,116 square-feet. The University of Utah Research Park net leases to various companies, including car insurance companies, restaurants, 69 academic departments and approximately 7,544 employees in 37 buildings. This master plan development provides a fantastic environment for entrepreneurial growth, which is missing in many Universities.
Attractive Investment Property
This NNN Investment Property is accessible from all portions of the bustling Salt Lake Valley by using Foothill Boulevard, to I-215 to points south. This NNN Lease Investment Property can be accessed by I-80 east and west and the new University TRAX light rail line is only about three blocks away on South Campus Drive. The Salt Lake City Research Park Sub-market has been consistently among the lowest vacancy submarkets in this Salt Lake Metro area. These factors are what make Net Lease Investments like this attractive to NNN Properties Investors.
The Investment Property Owner, Lexington Realty Trust, appears to be sitting in a comfortable position with current Rents payable under the net lease to exceed the debt service and related fees by about $31,957 per year. Also the Net Lease Property tenant has an option to purchase Lexington Realty Trust's current interest in the leasehold at an initial price of $500,000. This Net Lease Property option price declines over the net lease term, plus assumption of the Net Lease Funding Non Recourse Loan.
REIT and Private Investors Buying Net Lease Properties
We have numerous NNN Commercial Property Investors seeking absolute NNN Leased Properties, fast food Tenants, CVS Pharmacy or Walgreen's. These NNN Commercial Property Investors will look at all areas but are very interested in East Coast NNN Properties. We realize your time is valuable and so preliminary information needs can be sent quickly with NOI, Price, Address, and Year Built. Triple Net Lease Properties with 12 years or more remaining on the lease are preferred. Of course the more information that you can provide is better. We have a large list of NNN Investors looking for NNN Commercial Properties For Sale with a sale-leaseback of Investment Grade Credit Tenants. You can take advantage of these Investors without having to place your NNN Property on the open market.
CONTACT for similar Commercial Properties For Sale in Florida.
O'Reilly Commercial Realty LLC
Patrick O'Reilly
Phone: (352) 237-2222
Email: OreillyCommercialRE@gmail.com
• 1031 exchange replacement property
• Commercial Lease Properties For Sale
• Triple Net Lease Properties
• Investment Property For Sale
• NNN Lease Investments
• Net Leased Property
• NNN Properties
• NNN Commercial Real Estate
• NNN Properties For Sale
• Retail Shopping Centers