Miami Center Anchor Tenant Citigroup signs Lease in South Florida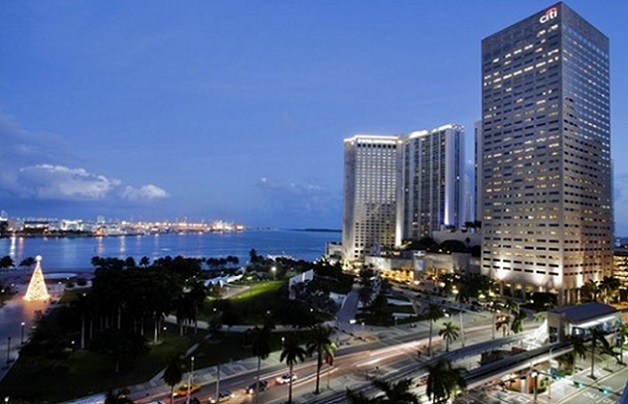 This article provides what is always great news for owners of Commercial properties. The anchor tenant has renewed their lease in a Florida Commercial Property.  The Citigroup just renewed their 15 year lease in downtown Miami. This is the anchor tenant of the Miami Center which is a 34 story office tower. This Investment Property is smack in the middle of Miami's flourishing financial and commercial areas.
Citigroup Anchor Tenant in Florida
This is one of the most major deals to come to downtown Miami. This office lease transactions was announced to bring some solidity to the South Florida Commercial Real Estate market. The Citigroup is truly one of the leaders of global banking and financial services. We will elaborate as most net leased property owners would be thrilled to have the Citigroup as their anchor tenant.
Miami Office Tower Leased
The Citigroup Corporation has signed this lease at a fantastic time given the news in Miami. That news is that the owners of this downtown commercial property plans for a renovation. The owners Crocker Partners disclosed that they have ideas for a $20 million rehab for their property. The Miami Center has approximately 786,196 square feet of space. This Office tower has 125,000 square feet leased to the Citigroup.
The most recent newswires reports show the renovations are already begun. These renovations will consist of updates to the lobby, plaza, building entrance and valet, outside plaza as well as adding more modernized elevators.
Building Security for Net Leased Tenants
    Onsite Contract Security 24/7.
    Building-wide HID access proximity card system for elevators, entry doors as well as the garage.
    Property has more than 60 digital high tech CCTV cameras strategically located to monitor the Building's perimeter, entry points, elevators, and loading dock area.
    Electronic biometric key management system used to control key sets which are used by security, janitorial and the engineering staff.
201 South Biscayne Boulevard
This Miami Center Commercial Property is situated at 201 South Biscayne Boulevard, in Miami. This leased Office Tower was built back in 1983. The Miami Center is believed to be Florida's second largest Class A office tower. This Florida Office Tower was sold to the Crocker Partners for about $262.5 million in 2012.
The Property Owners received some more great news with the announcement of another lease. The Law firm of Hughes Hubbard & Reed recently signed a renewal of their net lease. This Law firm will take up the entire 25th floor which amounts to approximately 24,128 square feet.
Miami Commercial Properties with Ocean Views
The Miami Center has a tremendous location which has unobstructed bay and ocean views. This commercial property is located with an extremely close transit access. This Florida Investment property is next to the Intercontinental Hotel. Investors are attracted to this area as it sits with all the top properties. The Investment Property owners here benefit from the ongoing revitalization of Miami's Central Business District. The Miami Center owners just finalized the $15 million renovation of their nearby SunTrust International Center.
The Miami Central Business District (CBD) is pleased that companies such as Citigroup and SunTrust Bank commit to leasing in South Florida. Some other commercial real estate analysts suggest that by securing a long term lease at today's rental rates is a great decision.
Search Florida Commercial Properties For Sale
You can browse on our website to find the type of property which you are interested in. You can get available commercial properties in Florida such as apartments, retail strip centers, office buildings, industrial warehouses and other real estate investments.
Contact us to buy or sell Commercial Properties in Florida.
O'Reilly Commercial Realty LLC
Patrick O'Reilly
Phone: (352) 237-2222
Email: OreillyCommercialRE@gmail.com