Lakeland Florida Power Center Listing sold by REIT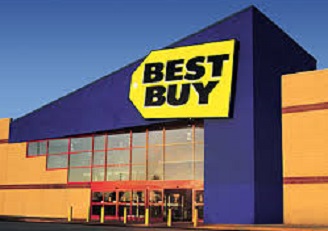 We were following a strip mall, retail shopping center being rebuilt back in 2014. The first phase of that commercial properties development project was being constructed neighboring to the Target anchored Florida shopping center on U.S. 98 North in Lakeland.
The Florida commercial property news shows that the Retail Centers of America has purchased the North Lakeland Plaza. This was the transaction facilitated by The Shopping Center Group. These commercial properties were fully leased in the 171,500 square-foot retail center. This retail shopping center was sold by a Michigan based publicly traded (REIT) real estate investment trust Agree Realty. At this time the sale price for the commercial properties was not disclosed.
Retail Centers of America is known as American Realty Capital-Retail Centers of America, Incorporated. This "ARC-Retail Centers" operates as the publicly registered, non-traded real estate investment trust (REIT). This REIT has a main emphasis to apply their attention on the acquisition of core retail commercial properties. These commercial property investments are comprised of lifestyle centers, power centers and large needs-based shopping centers.
Highlights of the North Lakeland Plaza Retail Shopping Center
The Commercial Real Estate Development has full access to the center via signalized intersection at US Highway 98 and Sleepy Hills Drive
That Florida Retail Property Listing is strategically located on the north side of Lakeland just off I-4 on the highest volume street in the county. Also the property is in the middle of the main retail corridor for all of Lakeland
This Commercial Retail Shopping Center is opposite Lakeland Square Mall which has a Sears, JC Penney, Dillards, Macy's, as well as a Burlington Coat Factory
This Florida Commercial Property Development shares access to Shoppes of Lakeland, which is a 312,236 approximate square foot power center anchored by Super Target and Staples
REIT Investment Strategy
Many REITs and private investors enjoy investments that are a well-positioned strip shopping center. The Commercial Properties which are located directly adjacent to high-traffic retail center are also positive points for investors. The investment Properties, retail shopping centers which have a tremendous visibility to drive-by traffic are also very attractive.
This Commercial Property is located on approximately nine acres which sits at the intersection of US Highway 98 and Wedgewood Estate Boulevard in Lakeland, Florida. This North Lakeland Plaza retail center is situated on this retail strip which gets an estimated 52,500 vehicles per day.
This commercial property site has a history which has been anchored by Best Buy, Jo-Ann Fabric and Craft Stores and Bealls for more than a decade. This Florida Investment Property also has national companies such as CitiFinancial, Sally Beauty Supply and Fantastic Sams which happen to be on the list of tenants. The restaurant Beef O'Brady's, Mid Florida Bank as well as Taco Bell also have their business at this Lakeland commercial property but remained out of this commercial real estate transaction.
2013 (Estimate) within 3 Miles
Population of 49,853
Average Household Income of estimate $51,060
Number of Households of about 20,379
Parking Lot Number of Spaces – 715
Investors can contact us to find available Florida Shopping Centers, retail, offices, industrial, motels and hotels, multifamily, mobile home parks, land, and other investment properties. You may contact us if you do not see listings for sale which fit your criteria.
Contact information:
O'Reilly Commercial Realty LLC
Patrick O'Reilly
Phone: (352) 237-2222
Email: OreillyCommercialRE@gmail.com