Investing in Secondary Markets with Florida Commercial Properties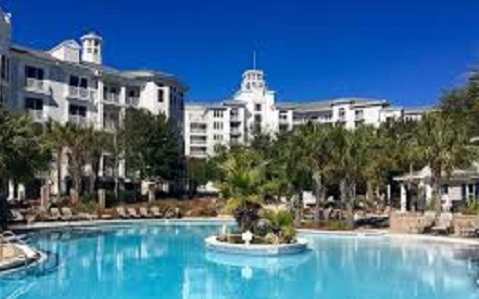 Many Investors look at Tampa as a hot market for Commercial Properties. Tampa Bay sits in Hillsborough County and yet there are other Cities nearby with amazing opportunities. We can assist Investors if you are already familiar with the Florida Primary Markets and want some net lease properties or even distressed property. However before jumping into a Primary market you might want to check the secondary markets around Florida main hubs.
Build To Suit In Florida
Although you might no t see as many highly featured Brand names in Secondary markets, well there are plenty. Look at an area like Ocala and see a vast amount of Net Lease Investment opportunities available. You will also see properties with the chance to Build to Suit and receive the exact Building that you request. Your Properties do not have to be a large Brand name, or leased to top credit tenants. There are an enormous amount of net lease properties in Florida secondary markets which already produce income.
Buying Income Properties
Investors are always striving to locate the top investment properties. You do not have to be the most savvy investor or real estate research analyst. We are available to assist you in finding that premier investment property even in the Secondary Markets. We can show you a step-by-step approach to finding a property whether in North, Central or South Florida. It is not difficult to track deals which can minimize your time invested while maximizing your returns.
The Secondary Markets can also offer various types of commercial real estate investments. For example if you want a Mini-Storage Building or even a popular Marina. The Retail and Medical Office Buildings sectors are interesting to many successful entrepreneurs as well as private investors. Our investors lay out their hard earned capital and their goal is to receive a solid financial return. Many of these Florida investment properties offer successful approaches to achieve these goals.
Brevard County Hotel Properties
We are also experiencing a surge in hotel construction in Brevard County. Brevard County is a thriving area as we see a need for more hotel and motel rooms across the area. This growth will show why they need more Hotel Investment Properties. These new hotel developments in Brevard are already started. These include premier Brand Names such as Holiday Inn Express, Springhill Suites by Marriott, TownPlace Suites by Marriott, Hampton Inn, Woodspring Suites as well as Fairfield Inn & Suites by Marriott.
Cities to search for Commercial Real Estate Listings in Brevard County.
Palm Bay
Melbourne
Titusville
Palm Shores
Indialantic
Melbourne Beach
Cape Canaveral
Contact us to help you purchase a new Property or sell your existing Florida Commercial Properties.
O'Reilly Commercial Realty LLC
Patrick O'Reilly
Phone: (352) 237-2222
Email: OreillyCommercialRE@gmail.com