Industrial Property Portfolio with Seven Buildings Sold in Miami and Broward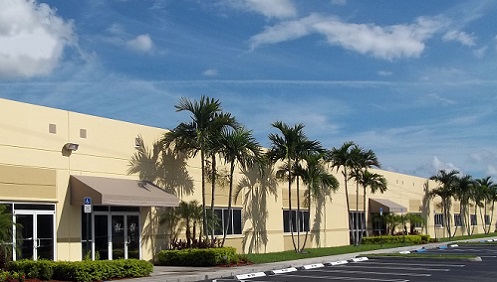 The reason the South Florida commercial real estate market is attractive is the foreign buyers. With that being said there are still local Florida Commercial Property Investors jumping into the game.
The Miami commercial real estate investment company of Easton & Associates has recently sold the seven-building industrial portfolio listing. The Commercial Properties which sold are situated in Miami Dade County as well as Broward County. This seven-building Florida industrial portfolio sold for a sum of $98 million.
The Easton Group happens to be excellent with commercial real estate investments, commercial property management as well as development.
Joint Venture to Purchase Miami Industrial Properties
This Florida Commercial Property Portfolio transaction was a joint venture (JV) with the Invesco Advisors Company and also Easton & Associates holding a 10 percent interest. The Miami Commercial Property management company, Easton & Associates will remain managing and keeping the lease properties full with tenants. The commercial properties transaction includes approximately 675,197 square feet of space sitting on an estimated 53.97 acres.
Assumption of Commercial Property Loans
The Florida commercial properties portfolio made up of seven industrial buildings, totaling over 53 acres in Miami Lakes, Miami and Hollywood. The deal also was comprised of the assumption of five commercial loans from three different lenders. The Commercial Properties mortgages are with State Farm, Lincoln National and New York Life. After this transaction took place the properties ownership was transferred to a newly created joint venture between Invesco and Easton & Associates.
Industrial Property Portfolio Listing Sold in Florida
The seven commercial industrial properties which sold are located at:
16200 and 16250 N.W. 59th Ave., Miami Lakes, with 71,434 square feet. These Commercial Properties were developed by the Easton Group in 2000.
5890 N.W. 163rd Street, Miami Lakes, with 162,097 square feet. This Property was built by the Easton Group in 2000 also.
5800 N.W. 163rd Street, Miami Lakes, with 120,194 square feet. The Florida Commercial Property development Company was Easton Group and built in 2001.
2200 N.W. 84th Ave., Doral, with 30,568 square feet. This Florida Commercial Property last sold for $4.65 million back in 2009.
2330 N.W. 82nd Ave., Doral, with 100,805 square feet. This Florida Investment Property had the most recent sale for $9.2 million in 2012.
2600 S.W. 39th Street, Hollywood, with 191,167 square feet. Another Florida Investment Property which most recent transition was for $1.98 million in 2001.
South Florida Attracts Real Estate Investment Trusts
This Florida property portfolio transaction is further proof that the continued strength of the industrial real estate market in the Miami – Dade area. Some commercial real estate experts believe that this accomplishment is due to the expansion of the Panama Canal in 2014. The Miami Florida Commercial Real Estate market continues to see more interest with Real Estate Investment Trusts (REITS). These REITS are still drawn to the industrial properties.
The Invesco Real Estate Company is a global leader in the real estate investment management business. They have more than $61.0 billion under management. Invesco Real Estate is an investment center of Invesco Advisers, Inc., and is a secondary, wholly owned subsidiary of the Invesco Ltd. Company.
If you have an investment management firm, REIT or are a private investor then contact us for the latest Florida Commercial Property Listings.
O'Reilly Commercial Realty LLC
Patrick O'Reilly
Phone: (352) 237-2222
Email: OreillyCommercialRE@gmail.com