Houston NNN Commercial Real Estate gets Commercial Mortgage for $42 M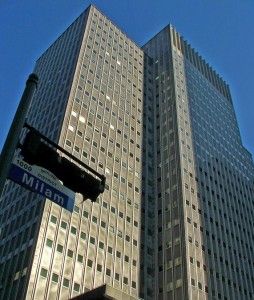 Houston, Texas – Our NNN Commercial Real Estate news comes from one of the few areas that has crumbled from the downturn in the economy. Houston, Texas is one of the few bright spots for Net Lease Properties and NNN Commercial Real Estate investing. The NNN Commercial Real Estate development in the news today has gone through a roller coaster ride of Owners. The Commercial Real Estate Development at 919 Milam, in Houston has recently received a Commercial Mortgage. This NNN Commercial Real Estate sit was formerly known as the Bank One Center and the Bank of the Southwest Building.
Commercial Mortgage Lenders have secured a $42 million Commercial Loan for 919 Milam. The funding will be broken down as $35 million for the initial funding and $7 million for net lease tenant and capital improvements to the Houston Commercial Property. Commercial Mortgage Lenders were feeling comfortable funding this Houston NNN Commercial Real Estate site once the occupancy reached close to 79%. We do not have the specifics on interest rate and terms for the Commercial Loan.
The Houston Commercial Property was recently purchased by Kenneth Moczulski for the second time. Kenneth Moczulski had control of the Houston NNN Commercial Real Estate development twice before but lost it in various types of foreclosure proceedings. This past November, Moczulski's M-M Properties Inc. re-purchased 919 Milam with and an unnamed Boston commercial investment firm for $56 million, which equates to about $105 per square foot.
This Net Leased Property is a 542,919 square-foot Class A office building. This Net Leased Property is situated in Houston's bustling central business district. This NNN Commercial Property takes up an entire city block bound by the streets of Travis, Walker, Milam and McKinney streets. M-M Properties Inc. and partners see this Houston Commercial Property as a value add property and will attempt to increase tenancy and capitalize on in-place net leases that are at below market rates.
This Commercial Property, 919 Milam, has been in the heart of commercial activity for downtown Houston for more than fifty years. The Houston NNN Commercial Property has 24 floors with each floor averaging an about 22,523 square feet. The Net Lease Property Tenants can find the convenience of accessible high speed elevators that are available at the tunnel and lobby levels. This Houston Commercial Real Estate Development was originally built in 1956 and is about 543,112 square feet with comfortable offices for lease.
The NNN Commercial Property is positioned near all of downtown Houston's premier amenities, fine restaurants, premier hotels, retail shopping centers, city parks and public parking. The Houston Commercial Property also sits right above the primary hub of Houston's downtown tunnel system. This Houston transportation system connects with more than 40 million square feet of retail properties and other mixed-use space.
The Commercial Real Estate development had a major renovation in 1993. Then this Houston Net Leased Property recently underwent major renovations and was able to qualify to receive the LEED Silver certification by the U.S. Green Building Council (USGBC).
We have some History on this NNN Commercial Real Estate development. This Houston Commercial Leased Property was acquired in 2005 by National Office Partners LP. This commercial Property joint venture was between Hines and the California Public Employees' Retirement System. After that 2005 Commercial Property acquisition, the joint venture partners conducted a huge renovation that included changing the building's address from 910 Travis to 919 Milam. Then the owners made another tremendous change to the Houston Commercial Property. They converted most of the office and retail space below the fifth floor into a parking garage that can handle approximately 303 cars. This huge renovation took the office tower from 735,000 leaseable square feet to about 542,919 square feet for net leases.
Contact Net Lease Properties to sell your triple net lease properties, or to purchase NNN Property.
Various types of Commercial Real Estate Investments are listed below:
•retail shopping centers (CTL – Credit Tenants Leases are preferred)
•office buildings and high rise Office Towers
•Apartment Building Complexes, multi-family properties, University student housing properties
•industrial properties, distribution centers and warehouse facilities with net leases
•lodging and hotel type properties
•medical office buildings (MOB's) and healthcare related facilities
•triple net lease properties, (STNL) single tenant net lease properties