Florida Commercial Real Estate For Sale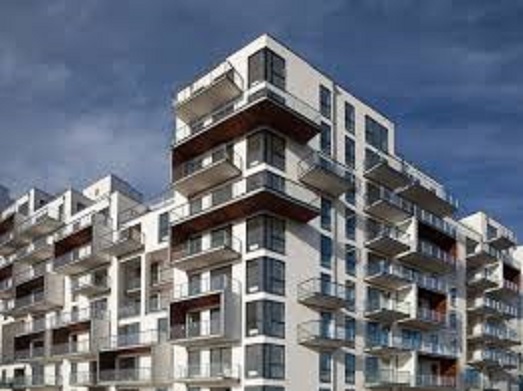 People who are reading this are more than likely looking for Commercial Properties to buy or sell. The recent News shows periodically that commercial real estate investing differs from residential. Our Commercial Real Estate market is constantly changing even if this economy continues to slump. This is why we speak about various types of property to build wealth with commercial properties. We hear about crowdfunding and various forms of Investors involved in Joint Ventures (JV).
We find that Florida Investors who are buyers or sellers looking at the cash flow of a single tenant net leased property, retail ground leases and multifamily commercial real estate. Florida sees these Investors who are very active in these brands of property so therefore see opportunities. The appearance of interest in apartment buildings seems to be increasing.
Multifamily Investment Properties in Florida
These Multifamily Investment Properties investors appear to be uniquely fixated on purchasing apartment buildings in the $1,000,000 to $20 million range. The bottom line is these investors are normally individuals and partnerships with their own capital at risk for the purpose of building wealth. These people and groups have investment goals which are met by maximizing value in every purchase of commercial real estate.
Apartment Building Sales
They are seeking multifamily properties all Florida, especially investments based in Miami, Fort Lauderdale as well as Orlando and Jacksonville. The coverage of comments shows heavy interest in opportunities for large portfolios of properties. The apartment building investments with a close proximity to Public transportation are ideal. Commercial Property conveniently located close to Florida International Airports, favored school districts, and Shopping malls are also highly preferred.
Motivated Real Estate Developers and Investors
Commercial real estate developers and investment groups are looking to generate value. They are seeking to do this by either building new Florida developments or acquiring well located commercial properties. Property investors express interest in high quality projects which will add up wealth. The State of Florida continues to grow which makes perfect sense people are willing to invest their own funds into these properties.
Contact us to buy or sell Commercial Properties in Florida.
O'Reilly Commercial Realty LLC
Patrick O'Reilly
Phone: (352) 237-2222
Email: OreillyCommercialRE@gmail.com

Other Types of Commercial Real Estate in the state of Florida
• 24 Hour Fitness Net Lease Properties
• 7-Eleven Net Lease Properties
• Advance Auto Net Lease Properties
• Ahold Net Lease Properties
• Applebees Net Lease Properties
• Arbys Net Lease Properties
• AutoZone Net Lease Properties
• Burger King Net Lease Properties
• Chick-fil-a Net Lease Properties
• Costco Net Lease Properties
• CVS Net Lease Properties
• Delhaize Net Lease Properties
• Dollar General Net Lease Properties
• Dollar Tree Net Lease Properties
• Dunkin' Donuts Net Lease Properties
• FedEx Net Lease Properties
• Goodyear Net Lease Properties
• Home Depot Net Lease Properties
• KFC Net Lease Properties
• Kohl's Net Lease Properties
• Kroger Net Lease Properties
• Lowe's Net Lease Properties
• McDonald's Net Lease Properties
• O'reillys Net Lease Properties
• Panera Bread Net Lease Properties
• Pep Boys Net Lease Properties
• Publix Net Lease Properties
• Rite Aid Net Lease Properties
• Safeway Net Lease Properties
• Shell Oil Net Lease Properties
• Staples Net Lease Properties
• Steak-n-Shake Net Lease Properties
• Taco Bell Net Lease Properties
• Target Net Lease Properties
• Verizon Net Lease Properties
• Walgreen's Net Lease Properties
• WalMart Net Lease Properties
• Wendy's Net Lease Properties