Dunkin' Donuts Net Lease Properties For Sale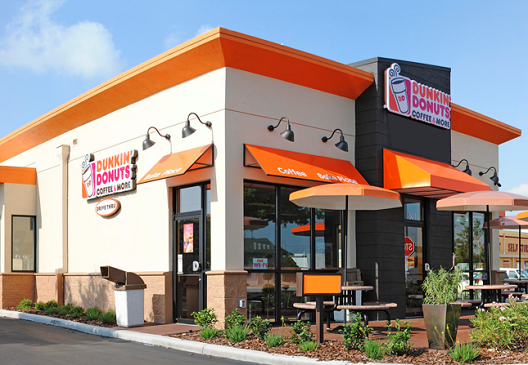 Investors are frequently searching for Triple net lease investment properties in Florida. The NNN commercial properties often provide a very suitable replacement property to complete a 1031 tax-deferred exchange.
Many real estate investors believe that there are fewer headaches with triple net lease commercial property. One of the darlings of the Triple Net Leased Properties is the Dunkin' Donuts. Dunkin' Donuts are normally located in retail shopping centers, strip malls, and on properties which have an easy access for customers.
The attractive NNN properties are on hard corner with excellent exposure. This allows the net lease tenant to prosper as well. The Absolute NNN lease investments with rent increases are always nice to find.
The Dunkin' Donuts property sites are normally smaller however the corner lots or those with maximum highway frontage are still excellent investments.
Dunkin' Donuts Commercial Properties For Sale
The Dunkin' Donuts Corporation has helped recently with new items on their menu. Dunkin' Donuts is out to take some of the Starbucks traffic as Starbucks is changing their rewards program. Also DD (Dunkin' Donuts) has come up with breakfast burritos, sandwiches as well as various types of coffee drinks.
The commercial properties with 15 Year Absolute NNN Lease or longer are highly touted. Some other properties with Net Leased Tenants are Arby's, Fifth Third Bank, Buffalo Wild Wings, Cici's Pizza, Steak N Shake, Starbucks, Jimmy Johns, Jo~Ann Fabrics  and Chili's.
Investment Property available 
Contact us to purchase or sell triple net lease properties. We also provide available investment opportunities for Florida retail, offices, industrial, motels and hotels, multifamily, mobile home parks, and land.
Contact us for similar Commercial Properties For Sale in Florida.
O'Reilly Commercial Realty LLC
Patrick O'Reilly
Phone: (352) 237-2222
Email: OreillyCommercialRE@gmail.com