Distressed Commercial Real Estate and Palm Beach Shopping Mall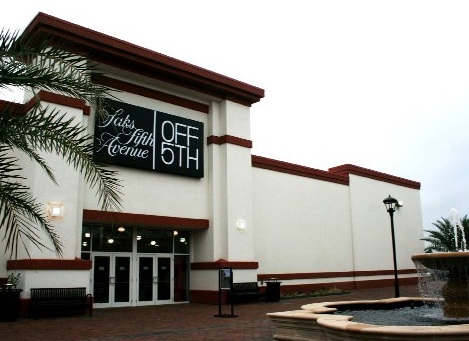 West Palm Beach, Florida – Our NNN Commercial Real Estate staff has been inundated with news on Distressed Commercial Real Estate. There has been a South Florida Mall, in West Palm Beach that finally folded recently. This was one of the only Palm Beach County Retail Shopping Malls for years in sunny South Florida. Well now we have some excellent information to report for Distressed Commercial Properties Investors. This Palm Beach Mall has sold and closed. The large area of West Palm Beach can use some Distressed Commercial Real Estate for sale turning over to Developers with great ideas.
Distressed Commercial Real Estate For Sale in Palm Beach County
West Palm Beach's first indoor Retail Shopping Mall was air conditioned yet could not succumb to local problems and then the slumping economy. Many NNN Commercial Real Estate Investors showed interest in the Distressed Commercial Property. However the Distressed Commercial Properties ended up being obtained by New England Development, Eastern Real Estate and Lubert-Adler. These Distressed Commercial Properties Owners have reported that they will transform the Palm Beach Mall into a fantastic Outlet Mall.
Redevelopment of Distressed Commercial Properties For Sale in Florida
This West Palm Beach Retail Shopping Mall which is approximately 44 years old consists of about 80 acres. This Distressed Commercial Property will become the Palm Beach County Retail Outlet Center with nearly one million square feet of net lease properties options. Currently it is disappointing to see such a once prosperous Retail Net Lease Property with only a few cars in the huge parking lot. The majority of Net Lease Properties Tenants moved out and we see JC Penney and a Music store remaining.
Palm Beach Fashion Outlets Mall from Distressed Commercial Real Estate
This Distressed Commercial Real Estate is situated at 1801 Palm Beach Lakes Boulevard, in beautiful West Palm Beach, Florida. The Distressed Commercial Property has the 33409 Zip Code and sits right off of the exit of Highway I-95. The Distressed Commercial Real Estate will become full of Net Lease properties Tenants who are the top line of fashion. This Retail Net Lease properties Mall turns into the single Retail Outlet Mall to being situated in the middle of The Sawgrass Outlet Mall and the Vero Beach Retail Outlet Mall.
Net Lease Properties Transforming from Distressed Commercial Real Estate Sites
The Palm Beach County Residents will be thrilled to be able to shop at a Nordstrom Rack, Saks Fifth Avenue Outlet Store, Bloomingdale's Outlet Store, Old Navy and many others. The Distressed Commercial Property has superb exposure on Palm Beach Lakes Boulevard. The NNN Commercial Real Estate staff would like to see a Nike Factory store and the Grand Lux Restaurant make debuts into West Palm Beach. The Palm Beach Fashion Outlets net lease properties will strive to draw traffic from Jupiter Island Florida and from as far as Boca Raton, Boca Del Mar and Boca Pointe areas. Our contacts are very capable to find Distressed Commercial Properties For Sale to fill your Investment Portfolio. Also Cheaper Term Life Insurance specialist can help with your Estate Planning involving all forms of Life Insurance.