Delray Beach Distribution Center Sold for $18.5 M in Florida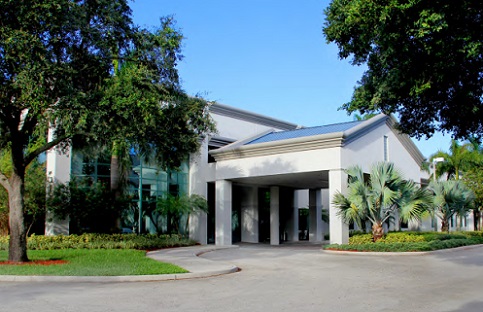 The Delray Beach market for commercial property listings has one fall off the list. The Delray Beach Distribution Center in the Congress Park industrial region has sold. PetMeds Express which is operating with an online pharmacy has purchased this Florida Property. This Delray Beach transaction took place for an estimated $18.5 million sale price.
The Seller of the Florida Commercial Property was Stockbridge Capital. This commercial real estate investment firm invests across the board with risk – reward spectrums in core, value-added properties as well as other opportunities with investment properties.
After paying the purchase price of $18.5 million, PetMeds, can use this property to run their online pharmacy. They will be providing pet medications as well as animal grooming products from the Delray Beach Location.
Delray Beach Distribution Center
This asset is approximately 185,597 square-feet, and this deal includes a two building industrial facility. This Congress Park industrial sector was constructed in 1994 and it sits on a 14.3-acre site. Some records show the commercial buildings were built in 1992. The addresses for the two buildings are 420 and 440 South Congress Avenue, Delray Beach, Florida with the 33445 Zip Code.
This section of Delray Beach is only about 2 miles from the Boca Raton city limits in Palm Beach County. This Delray Beach Distribution Center is at a tremendous location which provides easy access to Interstate 95, and to the Florida Turnpike. This property is also close to the very exciting downtown Delray Beach redevelopments. The buildings sit on Congress Avenue in the middle of Atlantic Avenue and Linton Boulevard.
Headquarters for Florida e-retailer
PetMeds Express, the e-retailer has decided to move their headquarters from Pompano Beach (Broward County) to this Delray Beach Distribution Center. The current tenants include DHL as well as a long time tenant, Levenger. Levenger sells design products that are both functional and beautiful. Their products are Desktop organizers, bookstands, furniture, bookends, paperweights, beautiful pens and cases.
Delray Beach Commercial Property Description
One of the reports shows this property with 26' clear ceiling heights and another report shows it has 24' clear ceiling heights. The conveniences of this property are dock-high and grade-level loading, and a 150' truck court. There is a comprehensive Early Suppression Fast Response (ESFR) fire sprinkler coverage and a lot which provides plenty of parking spaces. There is a portion of the property which could have an expansion project should the new owners get it approved.
1031 Exchange and Depreciation Recapture
There is no evidence of this being used with a 1031 transaction. However these types of Florida commercial properties are ideal for a 1031 Exchange. You may be required to "recapture" the depreciation which you have deducted on your commercial real estate investment property upon the sale of that investment property.
Contact us to buy or sell Commercial Properties in Florida.
O'Reilly Commercial Realty LLC
Patrick O'Reilly
Phone: (352) 237-2222
Email: OreillyCommercialRE@gmail.com
Search our website for the new listings of Florida Commercial Properties.