Buy Florida Land and Get in on the Biggest Year for Construction in a Decade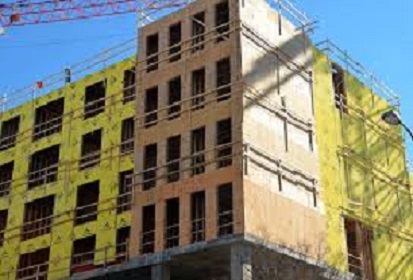 We have seen in many parts of Florida , the shortage of homes for sale. Florida has a population which is increasing so that brings up a growing buyers demand. We learn from those facts that this can send Developers into action. This demand for homes will see Florida Developers delivering what could be the most homes being built in the past 10 years. We know that when a new Home development is constructed that the neighborhood will need numerous Retail Commercial Properties to support that growth.
Buying Florida Land for Developments
We read reports that many economists have told HousingWire about this development. Florida Developers can also look at our land for sale with Business Zoning. This is the time to start building Offices, Retail and other Commercial Properties around these new developments. Check with us as we have available Ocala Land ready for construction. The Florida Land For Sale currently will allow developers to choose which price range to sell the new homes at. Obviously if you pay for a premier piece of land near a golf course area, well you will probably build luxury homes.
Of course the Government will need to dish out plenty of Building permits for single-family home developments. This type of growth will help the economy in many ways. The Construction report also mentions the opinion of one person who did serve as a Fannie Mae's chief economist for more than 20 years. This housing market specialist has gave his opinion that this upward trend can continue throughout the year of 2017.
Private Investors Financing Commercial Real Estate
The Investors now will need to finance these vacant land purchases. Well if you can't get commercial property financing from your banking institution, you might want to look to private investors. We refer to a new report by Knight Frank which states Private investors now comprise more than a quarter of all global commercial real estate financing transactions. The report stated that about Twenty-seven percent of all global commercial property sales and purchase in 2016 involved a private investor.
This looks to be a trend that will continue with private investors purchasing commercial real estate investments. Recent news reports have projected that over the next few years, 32 percent of ultra high-net-worth investors will invest in cross-border commercial real estate transactions.
High Net Worth Investors Buying Florida Commercial Properties
We read that the report which pointed to several areas of private investors in commercial real estate deals. The Florida commercial real estate market awards private investors in numerous ways. High net-worth investors can be rewarded with targeted investment decisions in location, sector, and tenant components.
The private investors believe that they have an advantage over institutional investors since they become the decision maker and choose which net lease tenants they prefer. Private Investors don't need acceptance if they choose Apartment Buildings or RV Parks to purchase. This type of freedom allows private investors to move quickly when a premier Florida Commercial Property comes up for sale.
If you are ready to buy or sell Florida Commercial Properties feel free to give us a call or email.
Contact information:
O'Reilly Commercial Realty LLC
Patrick O'Reilly
Phone: (352) 237-2222
Email: OreillyCommercialRE@gmail.com