Arrange The Sale of Your Florida Commercial Properties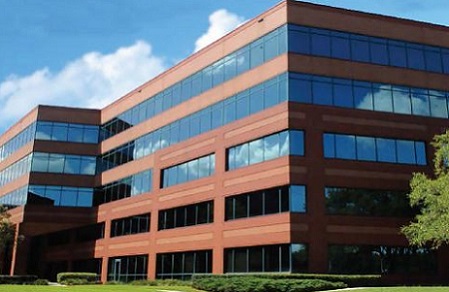 There are many reasons to sell your Commercial Property. One reason is when Investors are retiring and don't want to think about property management any longer. Many Investors have a Property Management Company look over their properties and collect lease payments. Yet there are still issues that pop up and take your time away from your satisfying retirement. If you are in that situation, feel free to call us to discuss the value of your Florida Commercial Properties.
Focusing on a Particular Asset Class
Some Investment Companies change their focus to a particular Asset Class. They will want to concentrate on Multi-Family Investment Properties for example. At that point in time it s their decision to sell their Office Properties or Net Lease Property Investments.
Selling a Jacksonville Office Building
We have news of a Property being sold in the growing area of Jacksonville, Florida. The sale was an Office Building. The Sellers released the property located at 8800 Baymeadows Way, in Jacksonville, Florida with the 32256 Zip Code. This was a "Class A" premier trophy property. It had consisted of approximately 191,116 square-feet and sold for about $22,500,000.
Florida Commercial Property Description
We have more information about this Office Building known as 8800 Baymeadows Way West. It was a five story Class A property built around 1992. The Property sold as it was equipped with dual electric feeds from the local Jacksonville Electric Authority. It was well protected as it included two 1500 KW generators with UPS system backup. That system was providing immediate redundancy which is very helpful. As Investors with commercial properties in Florida will respect that system.
Location of the Sold Property
This Office Property was situated in Jacksonville's Deerwood Center, The Tenants leasing space at 8800 Baymeadows Way West find it very conveniently located. It is close to the main Interstate 95, as well as only a few minutes to downtown Jacksonville. The main airport in this area is Jacksonville International Airport and is also close to this Office Building. With that being said we do not know if the location had anything to do with the Sellers decision to sell. Although some Investment Companies do leave certain geographical areas for various reasons.
Buyers of Jacksonville Commercial Offices
Commercial real estate investment company, CCP Commercial Real Estate, was announced as the buyer of the property. CCP Commercial Real Estate is a commercial real estate investment company which is based in Virginia Beach, Virginia. This investment Company owns and operates approximately three million square feet of commercial property across the country.
Commercial Property Financing Provided
The commercial real estate investment company purchased this Jaclsonville building from CRT Baymeadows Owner LLC. We read reposts that NXT Capital LLC was the Company that provided $17.8 million in acquisition financing. They gave a three-year commercial loan was is scheduled to mature by April 2020. This all took place while this Jacksonville property was approximately 81% net leased at the time of the sale. Reports have shown that this property last sale was aorund 2004. We are not aware of the commercial property financing at that time however it was purchased from Citigroup for around $20.8 million.
So whether your reason to sell your Florida Commercial Property is due to wanting capital or going after a new development project, feel free to call us to assist you with the disposition.
Contact information:
O'Reilly Commercial Realty LLC
Patrick O'Reilly
Phone: (352) 237-2222
Email: OreillyCommercialRE@gmail.com