Arrange the Sale of Orlando Florida Hotels and Properties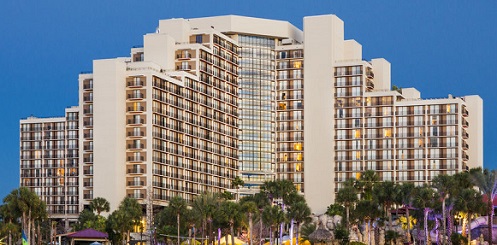 Commercial property Investors often want to know what the value is of their real estate investments. This is an important step if you are preparing to arrange the sale of your Hotel or other Florida Commercial Properties. We have numerous methods to assist you with arranging the sale of your Florida Commercial Properties. We have a wide variety of Investment Groups seeking Florida Commercial Properties. The area of Orlando is coming up with plenty of premier Investment properties for sale.
Sell Your Orlando Commercial Properties
The commercial real estate transactions in Florida continue to thrive. We have reports of a recent sale of an Orlando Hotel Investment Property. Xenia Hotels & Resorts, Inc. did purchase the Hyatt Regency Grand Cypress. That is the premier 815-key hotel located in Orlando, Florida. The seller of the Commercial Property was an affiliate of the Hyatt Hotels Corporation. The $205.5 million lucrative price was on this Florida Hotel that was For Sale. The Central Florida commercial real estate market has maintained a high degree of value.
The trophy property is considered a convention resort which features over 65,518 square feet of high-end indoor as well as outdoor meeting and event areas. This luxury Florida Hotel has six food and beverage outlets and the full-service spa which is a requirement for some travelers. The Commercial Property doesn't disappoint for the active crowd either as it has preferred access to 45-holes of Jack Nicklaus signature-designed golf courses. This fit the criteria of a highly desired Florida Property which is why it sold without issues.
Selling Florida Hotels
Tenant improvements will definitely help in the Luxury Hotel arena. This Orlando hotel did receive a $32 million upgrade of capital invested in this property over the past 5 years. The improvements included areas of public spaces, food and beverage outlets, as well as the exterior of this luxury Florida hotel. Investors find these types of improvements make it easier for them to decide to put in their purchase agreements.
This particular Hyatt Regency Grand Cypress is located near the Walt Disney World theme parks, and close to Disney Springs outdoor shopping. This area of Orlando shows continued growth for commercial real estate. This Hotel which was for sale is nearby the Wide World of Sports and many excellent public golf courses.
You may be one of the Investment Groups or a REIT searching for Florida properties. Well we have read a number of reports which stated Orlando remains one of the top travel destinations, in America. Also with that being said Orlando is reported to be the No. 1 most visited destination in the Unite States over the past few years.
Orlando Commercial Property Market Growth
There was a study produced by Ernst & Young and The National Real Estate Index which is a real estate data service which had a quantity of good news for Orlando. It was reported that over 200 commercial real estate developers, brokers and others associated with the industry suggest this is one of the fastest growing areas. Recently news reports had ranked the metropolitan Orlando area as the top growth market in Florida. So are you ready to buy or sell properties in the second best real estate market in the nation?
Contact information:
O'Reilly Commercial Realty LLC
Patrick O'Reilly
Phone: (352) 237-2222
Email: OreillyCommercialRE@gmail.com