7-Eleven Properties For Sale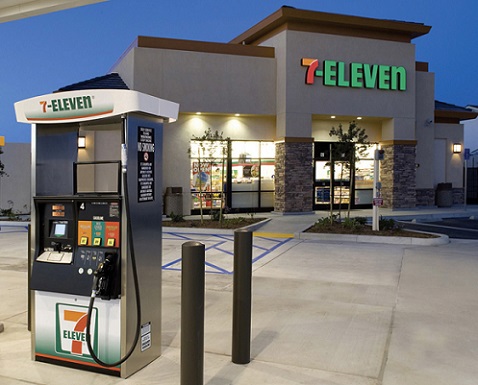 There are many triple net lease properties which are attractive to investors. One of the nation's largest operator, franchisor, and licensor of convenience stores is being focused on by our investors. This triple net lease investment would be 7-Eleven. The Triple Net Leased Properties with at least 15 years remaining and rent bumps every few years make for strong investment.
Florida has seen 7-Eleven as being a well-established in the net lease investment market. You will see many of the 7-Eleven stores situated on corner properties which offer high visibility as well as easy access for customers.
Some commercial properties are corporately guaranteed with a 7-Eleven net lease
7-Eleven is an investment grade rated tenant (S&P: AA-)
Many of the 7-Eleven net lease investments are NNN, with No landlord responsibilities
In addition, a great deal of 7-Eleven commercial properties for sale are Florida locations with gasoline stations. The main 7-Eleven Company will generally build these net leased investments which receive at least 25,000 passing vehicles daily.
The 7-Eleven Company is a strong credit tenant for your net lease property. We suggest that you check with your income tax specialist as the triple net lease properties can be fee simple ownership which also provide you with accelerated depreciation. The single tenant leased properties have most 7-Eleven stores to fit on smaller properties with about 1,500 – 2,500 SF buildings.
7-Eleven Net Lease Tenant Description
7-Eleven has become an international chain of convenience stores. With that being said they operate over 6,000 company-owned and franchised stores in North America alone. This net lease tenant is nationally known for its customer favorites with brands such as Slurpee®, Big Gulp® beverages, as well as Big Bite® hot dogs.
7-Eleven stores provide patrons a number of convenient services which are designed to meet the specific needs of individual neighborhoods. Many 7-Eleven NNN properties provide items such as automated money orders, copy machines, fresh coffee, fax machines, soft drinks, automatic teller machines, phone cards and lottery tickets.
If you wish to purchase a 7- Eleven property or other triple net lease properties contact us. We also provide available opportunities for Florida retail, offices, industrial, motels and hotels, multifamily, mobile home parks, land, and other investment properties.
Are you looking to buy or sell Commercial Real Estate?
Contact us for Commercial Properties For Sale in Florida.
O'Reilly Commercial Realty LLC
Patrick O'Reilly
Phone: (352) 237-2222
Email: OreillyCommercialRE@gmail.com